Eureka Indian Engineered
Waterproofing
Epoxy is a type of polymer that is commonly used in a variety of applications, including coatings, adhesives, and composites. Epoxy resins are created by mixing two components - a resin and a hardener - which then chemically react to form a strong, durable material that can be used for a wide range of purposes.
We Provide Full & Specific Solutions For Our Every Customers
In addition to waterproofing, epoxy is also known for its high resistance to chemicals, abrasion, and impact, which makes it a popular choice for industrial and commercial flooring applications.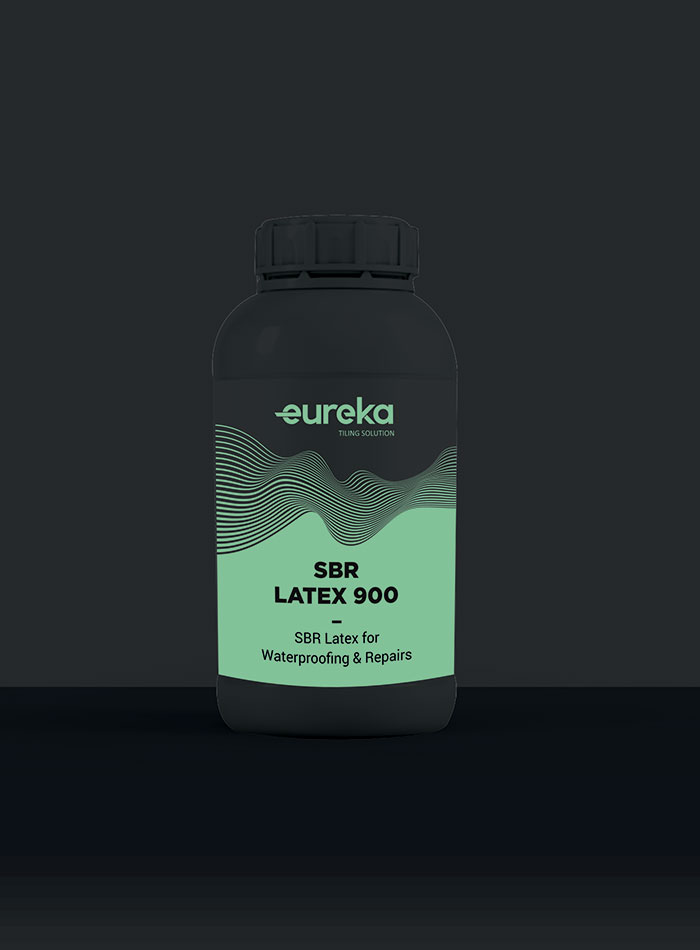 SBR Latex For Waterproofing & Repairs
Product Details
Eureka SBR Latex 900 is a highly potent and versatile SBR based liquid for high performance applications in waterproofing and repairs.
Technical Information
• Type - Styrene Butadiene Polymer Liquid
• Color - White
• Specific Gravity - 1.02 + 0.02
• Storage Condition - Free from frost
• Solid Content - 44 + 1 %
• For best result - Use before 1 year if unopened Consumption - 1kg of Eureka SBR Latex 900 will cover 70 - 80 sq. ft. area in 2 coats for a proportion mix 1:4:7
(Eureka SBR Latex 900 : Water: Cement)